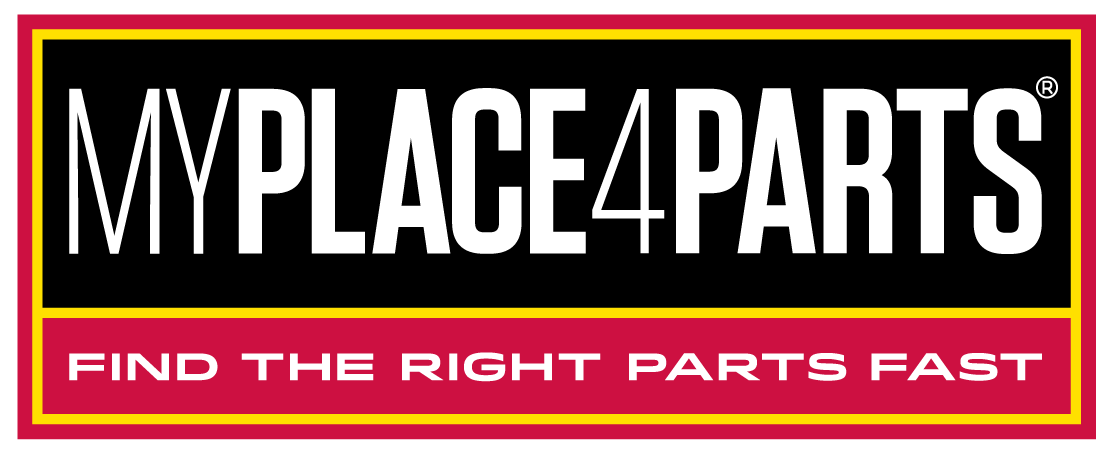 MyPlace4Parts easily integrates with most popular shop management systems and is an all-encompassing electronic e-commerce catalog, allowing you to quickly find, order and receive the right part for your customer's application. Automotive, truck supplies, agricultural, marine, small engine. You need it, we've got it.

Steve Boynton
17:28 13 Aug 23

Lalit Kumar
23:59 09 Aug 23
Mostly All auto parts available

Perry Fefchuk
00:28 05 Aug 23
Needed some hard to find parts for my 1960 farmall tractor, Ken was very knowledgeable and got me the parts I need , Thank you ,Great service and a fair price

Blaine Hagen
03:29 15 Jul 23

Henry Lunn
03:52 14 Jul 23

I took my roommate recommendation coming here and all I can say is I'm am over the moon with the repairs and the service team / mechanic's thanks alot I will be returning anytime I need work done keep up the good work !

Arnie Janz
03:14 05 Jul 23
Has parts others don't carry

Norman Landry
21:54 23 May 23
Looked after me as soon as I

Jeff Schmidt
04:31 18 May 23
Great people to deal with! Terrific service!

Sandeep Sandhu
00:53 15 May 23

Kelvin Gurr
12:39 09 May 23
Knowledgeable people and reasonably priced partsAC delco parts at less than gm pricing !!Polite and friendly

chad robinson
02:25 09 May 23

Pierre Lalonde
14:07 04 May 23

Darren Pady
15:35 17 Apr 23
The parts department is a great place to shop for quality, and available parts for my vehicles. Marty is my wealth of knowledge when it comes to my hobby cars and daily drivers. This guy is a total asset to Auto Electric in Regina. I can't rate the service department as I live in Martensville Sask, not Regina. Definitely worth the value, even with having the parts shipped. Great Job as always.

Jacob Korpan
13:16 13 Apr 23
Excellent service & customer care. Very trustworthy team.

Kevin MacKinnon
02:31 30 Dec 22
Friendly staff, very helpful and knowledgeable.

Carlee Sisetsky
03:41 29 Dec 22
I needed a new rad cap and no one was helpful until we called here! Didn't have it, but it ordered and was in the next day. Thank you!

Tess Boehm
20:13 12 Dec 22

Mary Ann Lamontagne
15:29 10 Nov 22
Very helpful and excellent staff, didn't wait long for my part. Thanks Auto Electric.

Howard N. Slack
22:56 01 Nov 22

Brad Shillingford
04:47 22 Oct 22

Chris Haus
04:32 01 Oct 22

Fantastic place for Automotive


Bill Coles
12:04 11 Jul 22
Great place to buy aftermarket parts. They also have a service center if you need someone to perform the repairs

Brett Austin
01:39 09 Jul 22

Allan Kirk
05:58 18 Jun 22
Core staff experienced, knowledgable and helpful.

Tristan Taylor
14:53 15 Jun 22
Awesome guys and awesome service. Aidan was a great help. Will be going back for any future servicing.

Richard Tessier
13:52 13 Jun 22
Always good service and lots of parts in stock.

Todd Rocen
21:11 02 Apr 22
Thank you to Terry, staff, and the awesome delivery driver from Auto Electric for going above and beyond with excellent service!!! You really helped us out on a recent visit to Regina. Greatly appreciated!!! Thanks!

Mason Mack
20:59 31 Mar 22
Called up looking for an obscure set of brake pads that had been real hard to locate in Estevan, Weyburn, and Regina. Had the pleasure of speaking with Jen who took the time to cross reference rotor size and even send me pictures of the pads and clips to make sure I got the exact part I was looking for before I hit the road. Very satisfied with her professionalism and assistance. Next time I need a part I know who I'll be calling


david rostad
03:33 13 Jun 23

Nicole Amber
22:51 12 Jun 23

Andy Malang (Andy)
02:12 08 Feb 23

Grant Fahlman
14:26 18 Dec 22

Jon Shepherd
15:58 17 Nov 22

Brad Flaman
00:34 16 Nov 22
Good selection of parts on hand. Fast, friendly, and knowledgeable parts people.

Friendly and informative 👌


Ray Yeoman
21:15 29 Jul 22
Carry or ca n get a lot of old weird parts. Go the extra mile

Zeb "Harrison" McNichol
11:11 28 Jun 22

Luc Lemoine
22:57 04 Apr 22
Always a helpful place to go when you need something out of the ordinary. Well stocked with general auto parts, not just electrical stuff.