We are driven to enhance the success and safety of our retail, automotive and light industrial clients in Southern Saskatchewan by having knowledgeable staff, distributing quality products, and offering value added services.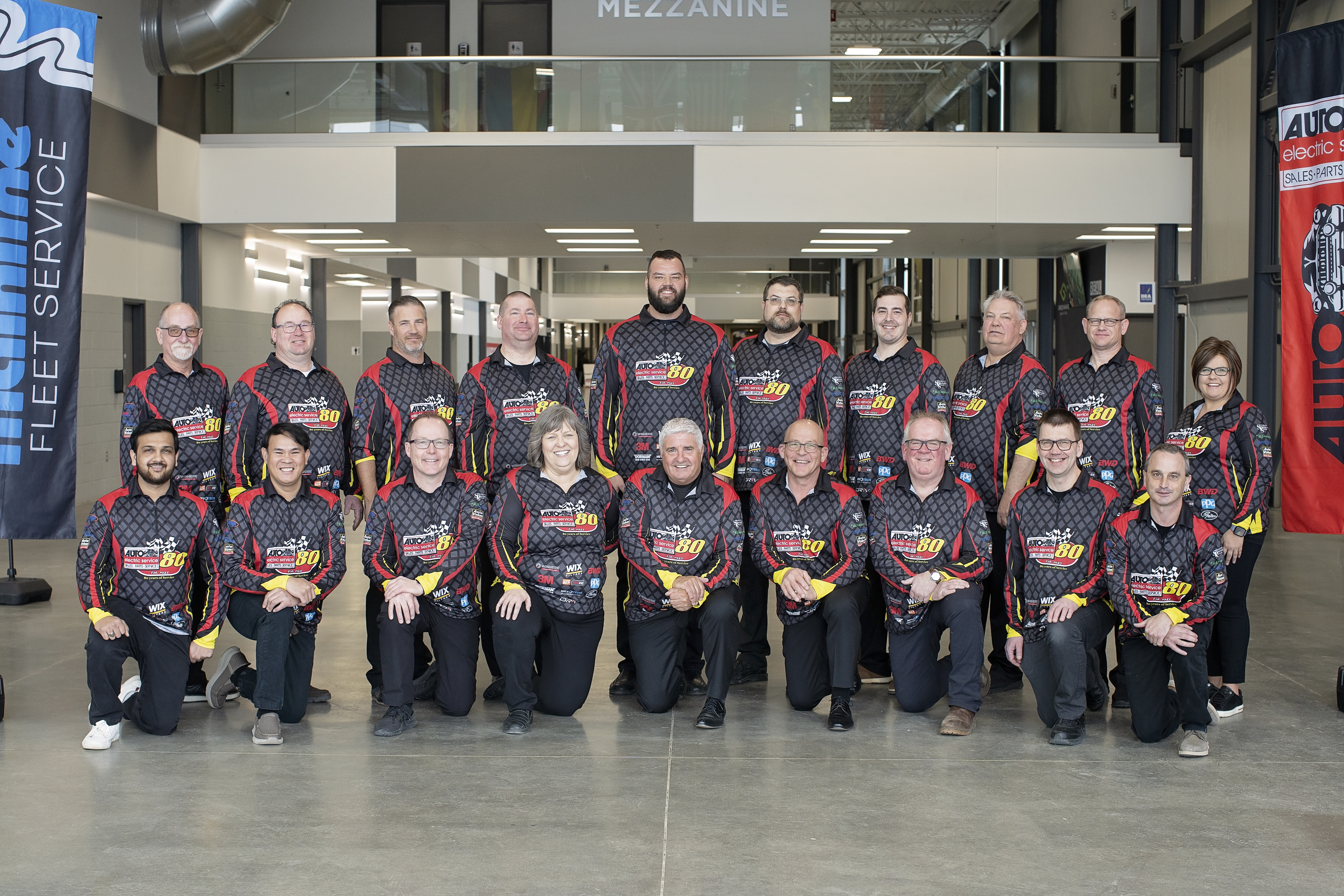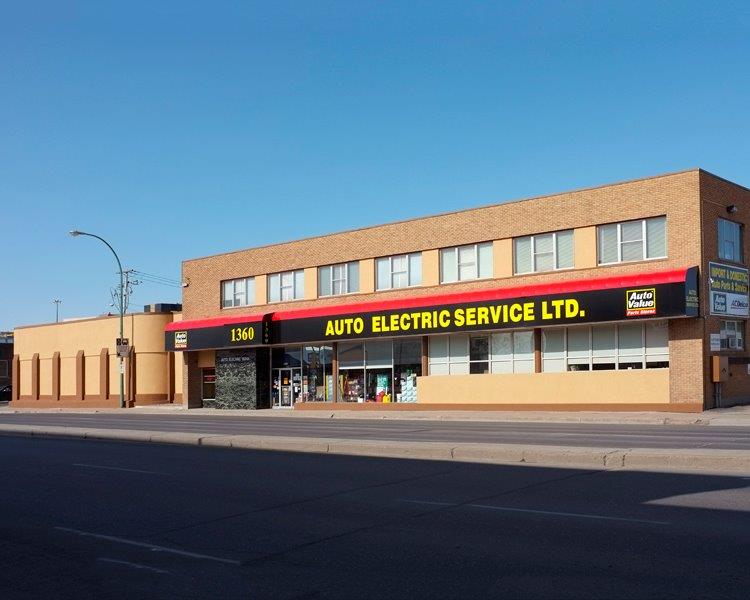 We will be the Market Leader and Number One provider of automotive aftermarket and light industrial products and services in Southern Saskatchewan.
Much more than a slogan, it's how we do business​
When we say that Service Is the Difference… we understand what we are saying. Your parts, body shop supply and equipment supplier should be your businesses best partner.  This kind of relationship starts with painless ordering whether over the phone or online, including answers to your questions from knowledgeable professionals. It continues with responsive delivery of the right items when promised.  Equally important to this relationship are committed local business people who stand behind you and do everything they can to help you earn and keep the trust of your customers and support your business needs.

Auto Value - Aftermarket Auto Parts Alliance
We are a member of Auto Value, an auto parts buying group, which is one of the largest automotive parts distribution associations in North America. Auto Value traces its roots back to the earliest days of program groups in the automotive aftermarket, founded in 1976. The group was centered around common identification and consumer advertising to compete more effectively with mass merchandisers, chain stores and other aftermarket parts and service suppliers.
 Bolstered by aggressive and creative advertising and promotional programs Auto Value established itself as one of the preeminent identity programs with distributor affiliates throughout Canada, the United States and Mexico. It has since expanded to Latin America and Asia.
In 2000 Auto Value merged with Bumper to Bumper jobbers in the United States to form the Aftermarket Auto Parts Alliance.  From its inception, the Alliance became the largest group of independently owned warehouse distributors affiliated as a single program group.  Today the group goes to market under the name Auto Value in Canada and both the Auto Value and Bumper to Bumper brands in the USA. 
 The Alliance provides its affiliated members with a strong support program including an industry-leading assortment of nationally branded OE quality replacement parts and buying power to access a large variety of product lines.  Additionally, the Alliance leads the aftermarket with its own exclusive brands like Perfect Stop and Parts Master.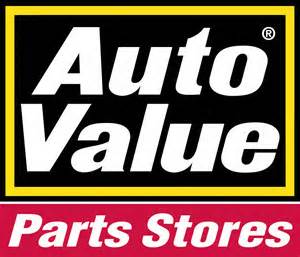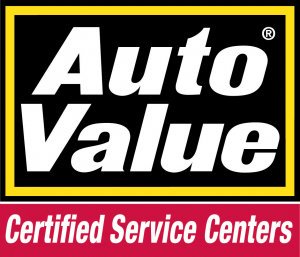 AD Industrial & Safety – Together, we win
Strengthen our ability to serve industrial markets in 2019 we joined the Industrial & Safety Division of AD. AD is a member-owned organization, passionate about bringing growth-oriented independent distributors and best-in-class supplier partners together with the purpose to outperform the market and to stay ahead of the competition. With more than 5,000 branches from 800-plus independently owned members, AD is North America's largest marketing/buying group for construction and industrial supplies.

In partnering with AD we are able to leverage unique economies of scale that give us competitive pricing, access to a wide variety of goods and top tier suppliers and other program benefits that rival those of large chains. 
Company History and Timeline
Auto Electric Service Ltd. and Mainline Fleet Service is Southern Saskatchewan's largest locally owned and operated automotive parts warehouse.  We began doing business in Regina in 1943 and have remained a local owner operated business. The experience we have gained in each of our almost 80 years of business will assist us in continuing to provide our customers with the very best customer service in the province.
We service the automotive retail and wholesale markets, as well as the autobody, agriculture and industrial markets with stores in five Saskatchewan locations.
In 1948 our first branch was established in Yorkton; followed by Estevan, established in 1957; and Weyburn, established in 1962. In 1975 Mainline Fleet Service was established in Regina to service our fleet and industrial markets.
We are also one of the appointed distributors for AC Delco products in Southern Saskatchewan.
1943
Auto Electric Service Ltd. opens for business at 2536 Victoria Avenue in a 1000 square foot building, staffed with six employees. The new company is started when G.W. Grant and G. Dawson buy out Bannister Auto Electric.
1946
Auto Electric Service Ltd. relocates to 1845 Broad Street.
1947
G.W. Grant buys out G. Dawson to become the sole owner of Auto Electric Service Ltd..
1948
The Yorkton branch is opened.
1956
The new Head Office and Regina Distribution Centre is built at 1360 Broad Street.
1957
The Estevan branch is opened. In Regina, land is purchased and a 3000 square foot warehouse is built at 1353 Rose Street, directly behind the Head Office on Broad Street.
1961
The Weyburn branch is opened.
1966
G.W. Grant sells his shares to William Dedman, Jack Parr, E.J. Grundy and Don Drysdale.
1973
Morley Wagner, Warren Dedman, Bill Buhnai, Herb Smith and Dennis Wagner begin purchasing shares in Auto Electric Service Ltd.
1975
A new company is formed to specialize in the fleet and industrial market. Mainline Fleet Service Ltd. opened on December 1, 1975 in the Ross Industrial area of Regina.
1979
Mainline Fleet Service is expanded due to the larger space requirements of the business. The Weyburn branch moves to a new 6500 square foot location.
1984
The Yorkton Auto Service Centre moves to a new location, previously occupied by the local Chrysler dealership. The facility is remodeled and renovated to suit the Service Center's requirements. This has since been closed.
1985
Morley Wagner, Warren Dedman, Terry Dedman, Bill Buhnai, Herb Smith and Dennis Wagner purchase the remaining shares of William Dedman, Jack Parr, E.J. Grundy and Don Drysdale. The computerization process begins at Head Office in Regina in the fall. By the end of the year the Accounts Receivable and inventory records are recorded in the Series 12 computer system.
1986
The computerization process continues. The Yorkton branch, the Weyburn branch and Mainline Fleet Service records are all entered into the computer system by the end of the year
1987
The Estevan branch information is entered into the computer by the end of January. This completed the company-wide computerization process.
1990
Sales Manager, Bob Jaworski purchases shares in the company.
1992
Auto Electric Service Ltd. becomes a member of the Auto Value Association from Chattanooga, Tennessee.
1993
Auto Electric Service Ltd. celebrates its 50th Anniversary as a successful Saskatchewan company.
1999
Auto Value and the All-Pro, Bumper To Bumper Groups merge to become Aftermarket AutoParts Alliance Inc., one of the largest automotive aftermarket parts buying groups in North America. The headquarters of the Aftermarket Auto Parts Alliance is in San Antonio, Texas.
2000
Kevin Wagner purchases Dennis Wagner's shares in the company.
2000
A new multi-store computer system is purchased so that all stores are integrated and have instant access to each other's inventory. The company's website www.autoelectricservice.com is developed presenting information of each of the stores on the World Wide Web.
2001
Bob Jaworski, General Manager, purchases additional shares in the company. Brenda Gelowitz, CA joins the company as Controller. The head office facilities receive extensive interior renovations. Additional personal computers are purchased and a computer network system is established to increase efficiency.
2002
Brenda Gelowitz, Controller, purchases shares in the company.
2004
A new industry-specific computer system, Prism, is purchased which further enhances inventory control and customer information management. This allows for customers to check our stock and purchase parts online.
2004
Auto Electric Service Ltd. joins the Federal Mogul Engine Partners Program and stocks the largest selection of engine parts in Saskatchewan.
2008
Auto Electric Service Ltd. celebrates 65 years in business. A customer appreciation trade show is held to celebrate the event.
2011
In January additional warehousing for Walker Exhausts is added. In November PPG Commercial Paint for the industrial market is introduced and stocked.
2012
Major update to Regina store exterior and major interior renovations to the Mainline Fleet store are undertaken.
2013
A new online ordering system, "My Place For Parts" is introduced. Auto Electric Service Ltd. Celebrates 70 years in business. Another customer appreciation trade show is held.
2014
Shane and Wayne retire and their shares are purchased by Dwayne Kulcsar, Brent Kulcsar, Jason Peterman and Larry Pady.
2018
A new building was purchased adjacent to the main warehouse in Regina to provide an additional 900sq feet of warehouse space.  The building next door to the Estevan store was also purchased to provide additional warehouse space.
2021
After retiring, Kevin Wagner sold his shares to Dwayne Kulcsar, Brent Kulcsar, Jason Peterman, Larry Pady, Bob Paton and Jennifer Fox.