Auto Electric Service - Estevan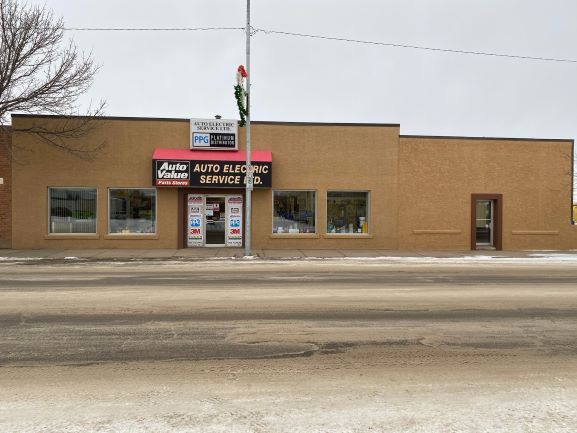 Estevan Location
1115 – 5th Street
Estevan, SK S4A 0Z3
Phone: (306) 634-3664
Fax: (306) 634-3820
Hours of Operation
Monday – Friday:  7:30 am – 5:30 pm
Saturday:   8:00 am – 12:00 pm
In the mid 1950's the oil and gas exploration business was growing rapidly in Southeastern Saskatchewan. To respond to this opportunity, Auto Electric Service Ltd. opened its Estevan branch in 1957.
Just seven short years later, the first expansion of the branch was necessary due to greater business demands. Although the oil and gas exploration business has stabilized somewhat over the years, AES Estevan has grown and continues to pursue new markets and new accounts to ensure continued success.
Today, a staff of five in store personnel and sales representatives with and average of over 15 years experience, offer AES quality and service to in excess of 90 accounts in the Estevan district.