Auto Electric Service - Regina - Service Department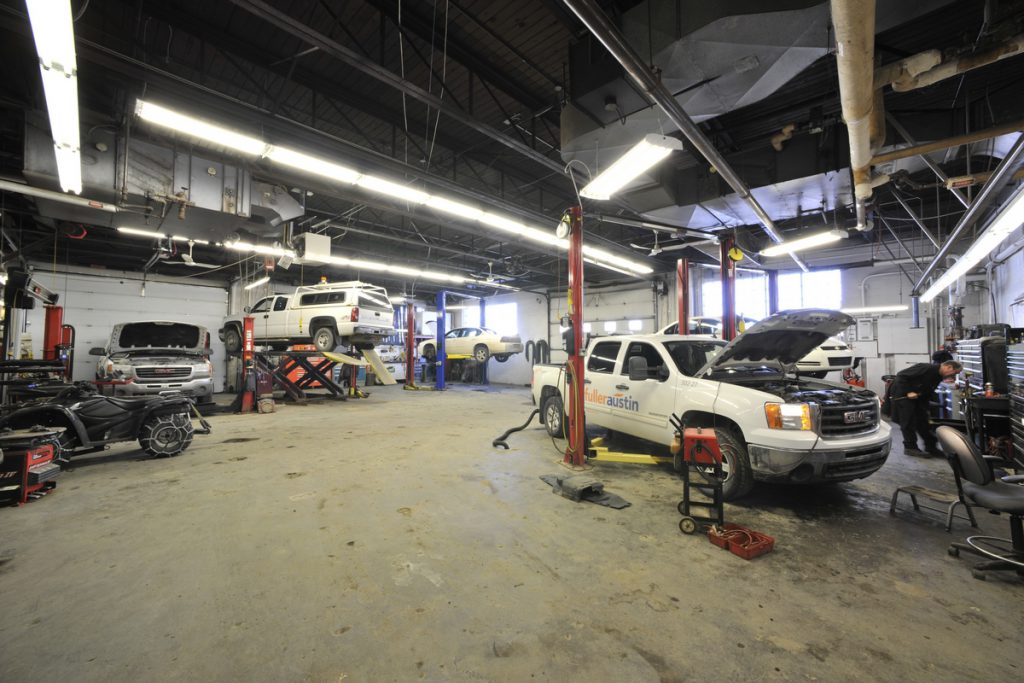 Regina Service Department
1360 Broad Street
Regina, SK S4R 1Y5
Phone: (306) 525-5894
Hours of Operation
Monday – Friday:  7:30 am – 5:30 pm
Service Manager -Gabriel Bozza
With our complete drive in automotive repair and maintenance facilities, Auto Electric Service Ltd. serves the City of Regina and southern regions of the province. Our state of the art diagnostic equipment allows us to deal with virtually all types of automotive repair and maintenance.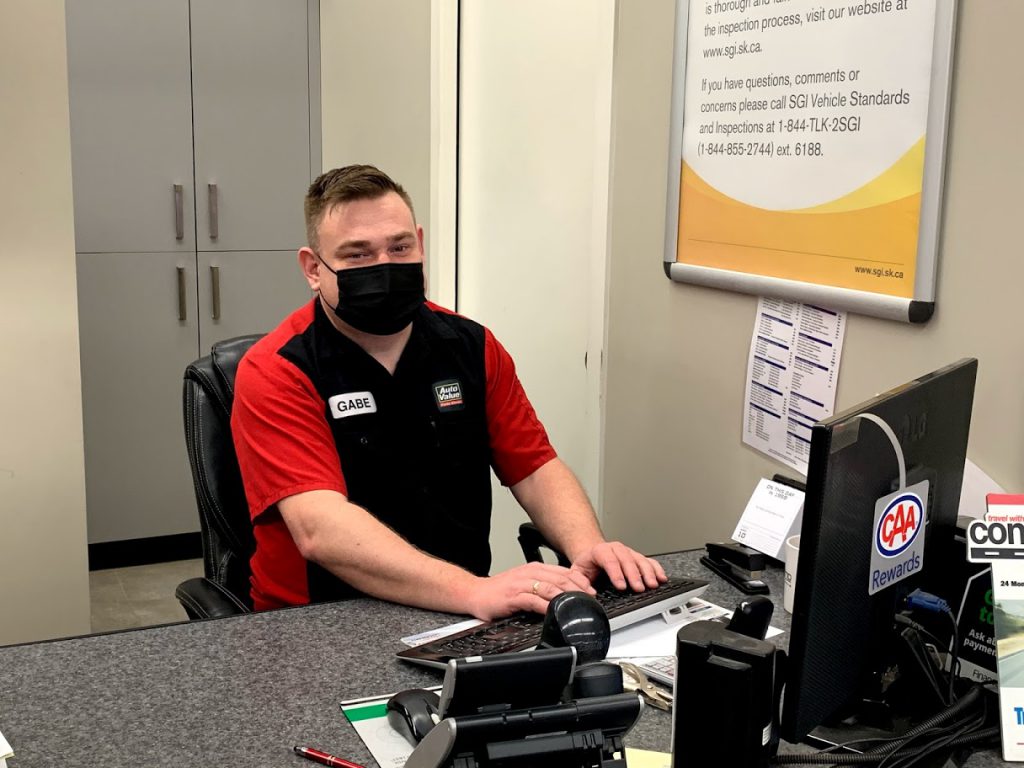 Our Service department's list of services provided enable you to a one stop repair process for your car.
We spend countless hours on training to keep ahead of today's constant change in automotive technology while retaining our over 75 years of experience in repairing the cars of Saskatchewan.

Marcy Cann
03:22 05 Feb 23
Everyone I spoke with was extremely professional and friendly. Within 3 hours of dropping off my car, I had a thorough report with pictures of every issue they felt needed to be addressed. They followed up the text and email with a phone call to go over every listed repair. They had great communication throughout the day and were so easy to deal with. I have been looking for a place to take my car where I felt like it was taking it home for my dad to fix. I think I've found it! I didn't feel like I was being pressured to do unnecessary repairs and I felt like they really cared about getting my car repaired and back on the road for a fair price. I haven't been to a shop in 20 years where I felt that I wasn't being lied to. Very refreshing.

Brandon Krewenchuk
20:03 28 Jan 23
Very fast and professional highly recommended for any and all auto issues

Hailey is a great advisor, and very attentive!! Sure I'll be back in my next car maintenance!!

billa bong
18:23 19 Nov 22

I was satisfied with the service I received.

Mackenzie Francis
19:33 28 Oct 22

Detailed quote and work came to exactly what was quoted. Friendly and knowledgeable service. Will return for sure.

Needed a headlight for a 2003 Ford Ranger, was thinking I'd have to find one on-line and order it delivered. Called Daryl at Auto Electric told him my problem and he asked if I wanted to bring the vehicle in that day. Wow! When I arrived Gabe looked after booking me in and the install took less than a 1/2 hour. Great service, friendly and professional. I will be back.

Eric Fisher
01:15 02 Oct 22
Absolutely will be back! They did the safety on my 2016 camaro ss and did some work on the rear end for me ! Car feels Absolutely amazing

Tony Bonokoski
23:02 30 Sep 22
Needed air conditioner checked as I was leaving for Arizona in 2 days. They got me in the next day. Freon was low so was added and system checked for leaks. Vehicle was ready that afternoon. Thanks for getting me on the road quickly.

Bonnie Folk
19:14 18 Aug 22

Jonathon Renwick
19:44 13 Aug 22
Hailey at the service desk was great to dealwith. Great communication skills. Mechanics are knowledgeable and honest as well which is always a bonus 🙂


Hasina Akter
00:52 25 Jul 22

Cassy Anderson
18:38 29 Jun 22
Their customer service is impeccable, the service to my vehicle was exact. Price was very fair. I highly recommend these guys, they are all amazing. Good warranty as well. When I need repairs I only call auto electric.


Lonny L. Howe
07:39 31 Mar 22
Always a pleasure staff is very knowledgeable and Marty especially is a great guy to deal with very knowledgeable

Martin Miller
20:23 08 Mar 22
Great job everyone. I will be back.

Sitruc James
17:59 24 Feb 22

Jasna Smiljcic
02:40 23 Feb 22


Raequel Giles
17:24 06 Feb 22
Professional, customer-focused, and transparent about cost throughout the job. Made recommendations about the health of the vehicle.Agents were very pleasant to work with and kept us informed throughout the job. This will be our go-to shop going forward 🙂

Trevor Wowk
04:06 05 Feb 22
It is the service garage equivalent of Cheers. Gabe, thank you so much for the great service over the years. Amazing experience that you remembered me and my life stories I shared with you.

GCA Construction Inc.
01:08 28 Jan 22

Ultra Beast
20:40 21 Jan 22
From the moment they returned my message I felt I was dealing with professionals and a business that cared. No step was taken without me knowing what it would cost beforehand, including the initial inspection. What appeared and sounded like a bad alternator and power steering pump, turned out to just be a hose and the tensioner. The guys there were almost more excited to save me money than I was to save $700 - technicians with this type of heart are often hard to find, however Auto Electric has a whole team of them - thanks guys

Brian Morrissey
22:33 15 Jan 22
Knowledgeable and accommodating. Great at sourcing parts, able to schedule service/installations around my schedule.

I had become concerned about my headlights on my 2011 Dodge 1500. I book it for an upgrade. The initial appointment found that the mounts on both side were broken and would require replacement prior to finishing the work. The tech found salvage units for a significant saving. I rebooked and the work was completed as planned. I am very happy with the improvement. I am also impressed with the service. Aiden was an excellent contact.

David Wallace
22:53 13 Nov 21
Auto Electric always takes care of their customers. I've been taking all my vehicles there over the years for my maintenance, from swapping seasonal tires to major repairs. Never had a bad experience. Very thorough and professional.

Patrick Rabe
03:29 12 Nov 21
Very friendly personal and repair done in timely manner and with all the care needed!

Ron and Deb Plomp
19:15 05 Nov 21
Very friendly and professional. Fast service and quality techs to look after my vehicle. They are my go to service Center.

Adam Hickey
00:58 21 Oct 21
The service department here is great. I take cars here to be inspected - they do a good inspection and let me know what parts of the car are deficient, which ones will need attention soon, and which ones are in good working order. I find their service very valuable and would recommend them to others!

Curtis Danyluk
23:37 15 Oct 21

Nate Doggy Dog
14:02 07 Sep 21
Great service always has the parts I need.

Wes Unique
22:16 29 Aug 21

Ronnie "Ron" Francisco
18:02 27 Aug 21

Alexis Needham
20:44 11 Aug 21

John Barabe
20:28 31 Jul 21
Purchased color matched paint. Called back later and recieved excellent advice from Mike. Very happy customer.

Michelle Williamson
11:35 13 Jul 21

Chad Chadly
15:35 24 Jun 21

Nicolette "Nic123" stowe
13:36 03 Jun 22

Carol Kirk
14:14 24 Mar 22
I've been a customer for over 15 years. Reliable work, clear description of recommended work, friendly and honest. I could go to a cheaper place, but Auto Electric has earned my trust.

Jestin Joy
21:15 22 Mar 22
excellent service; 100% satisfied.

Len Joncas
09:18 04 Feb 22
Was impressed by their service would recommend this business

Mary Ann Lamontagne
22:21 29 Oct 21
Very friendly and helpful staff

Randy Lear
17:17 23 Sep 21
Great information obtained today from Gabe in Service Dept for new Headlights on my 2004 Ford Ranger !

James St Onge
23:08 25 Jun 21